Today is the birthday of the man we all owe so much too when it comes to the robot genre, the magical girl genre, the… well, anime and manga in general. Go Nagai turned 67 today, so let's take a little time to honor the man.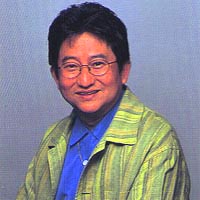 Such an innocent face for the man who would go on to write Kekko Kamen.
We personally have a large amount of affection for Go Nagai and his company Dynamic Pro. If it wasn't for him, anime would be a very different thing. Maoh Dante and Devilman were his first big contributions. It was violent, controversial, scary, and very influential for manga authors for years to come. They really opened up this idea that extreme violence can be shown in manga no matter how much the PTA wants to boycot your nonsensical demons that wear no pants.
No. Pants. Either of them.
Then we have Cutie Honey. While it's not the first ever magical girl story, it created a lot of the magical girl staples you see in modern works. Transformation sequences, powers by costume, lesbian overtones and many other things, maybe most importantly that Girly doesn't mean weak.
Pink is Power.
Now, as sexy as Devilman and Cutie Honey are, Mazinger Z has a special place in our hearts and a very wide range of influence. Tetsujin-28 started the "Big Robot Super Hero" genre, but Mazinger helped define giant robot tropes that we've been using since. Mazinger Z was the first giant robot machine to be piloted from a cockpit and not by remote or it just being autonomous. Mazinger grew into Great, Grendizer, Kaiser, but that little seed blossomed into more than just a series. It blossomed into the modern robot genre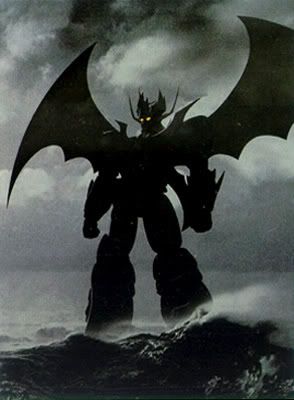 Someone, somewhere is totally fucked.
I know, I know, it's what you've heard about Go Nagai every time he's ever been brought up, but it's his birthday and we wanted to show our respects since we can't send him a cake. It not much, but Happy Birthday, Go Nagai!